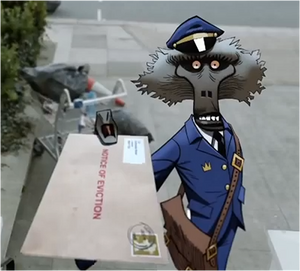 The Baboon Postman that appears in the "DoYaThing" music video hands 2-D a letter saying "Notice of Eviction" as soon 2-D heads out the front door of 212 Wobble Street, London, SW21 7QJ.
He was also shown on the front album cover of the "DoYaThing" single wearing a judo suit representing the song artist, James Murphy.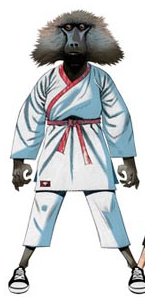 Ad blocker interference detected!
Wikia is a free-to-use site that makes money from advertising. We have a modified experience for viewers using ad blockers

Wikia is not accessible if you've made further modifications. Remove the custom ad blocker rule(s) and the page will load as expected.