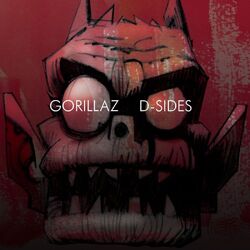 Highway (Under Construction) is the 6th track of the Gorillaz' 2007 album D-Sides.
Lyrics
Well, I'm building a highway back,
Back to the heart of things
No love left to walk back
Back to the heart of things

So, I'm building above and back
All our city gone red
When I get it all for you,
I'm gonna get it all, true, true

It's cold and I say goodbye
With holding a meaning, why?
But you never let the car get in
For holding on the sound of swim

Did you want a wind and a sail
It would take a boat
All of the pity and woe
Say it what you want, don't bring
Anything back to me

'Cause I'm old, I will say goodbye
Hoping to run out of our own life
If I get a lot from you
I'll make it all come true
Ad blocker interference detected!
Wikia is a free-to-use site that makes money from advertising. We have a modified experience for viewers using ad blockers

Wikia is not accessible if you've made further modifications. Remove the custom ad blocker rule(s) and the page will load as expected.