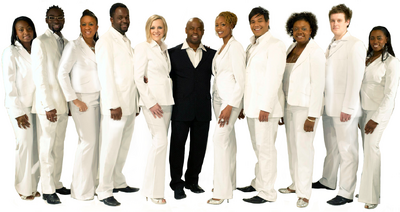 The London Community Gospel Choir is a successful gospel choir located in the United Kingdom.
They have performed in the songs "Don't Get Lost in Heaven" and "Demon Days" on the Gorillaz' Demon Days album.
LCGC joined Damon Albarn with Blur to perform "Tender" at the 2012 Brit Awards after picking up a special award for Outstanding Contribution to Music. The choir also featured on the original recording 1999 and also in the music video.