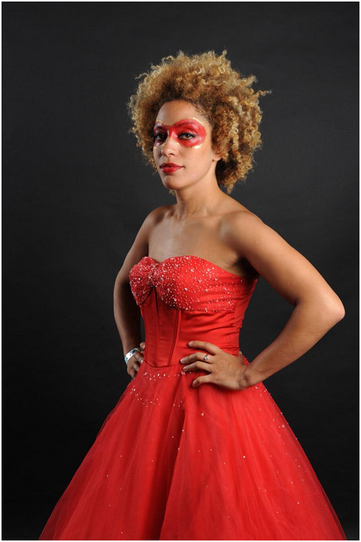 Martina Topley-Bird (b. May 7, 1975) is an English vocalist and songwriter who first gained fame as the featured female vocalist on trip hop pioneer Tricky's debut album, Maxinquaye.
She worked with him on his follow-up albums and, in 2003, released her own solo album, Quixotic.
Gorillaz
Martina was collaborated in the Gorillaz, featured as vocals in the Demon Days album on the track "All Alone" alongside with Roots Manuva.
Discography
Albums
Quixotic (2003, Independiente) – UK No.&70, FR No. 58
Anything (2004, Palm Pictures)
The Blue God (2008, Independiente) – UK No. 88, FR No.&149
Some Place Simple (2010, Honest Jon's) – SWI No. 60
Singles
2003 "Need One"
2003 "Anything"
2003 "I Still Feel"
2004 "Soul Food"
2008 "Carnies"
2008 "Poison"
2008 "Baby Blue"
2013 "Crystalised" (with Mark Lanegan and Warpaint)