Orchestral Intro is the first track of the Gorillaz' 2010 album "Plastic Beach". It features Snoop Dogg
Content
Band member Murdoc Niccals stated the following about "Orchestral Intro" in a track-by-track commentary:
"I needed something other-worldly to open the record. This album's been a while in the making and this needed to be The Big Reveal. It needed to be portentous, vast and… oceanic. But graceful. Like the morphine's just gently kicking in as the listener glides into the Plastic Bay. Mmmm."

"This little symphony was recorded with the Sinfonia ViVA orchestra, in Derby, around April 2009. I recorded with them in the old Rolls Royce engine factory, where they built the engines for the World War II spitfires. Which fits the soul of all this - a bygone era, the remnants of war and planes and decay."
"Continued..."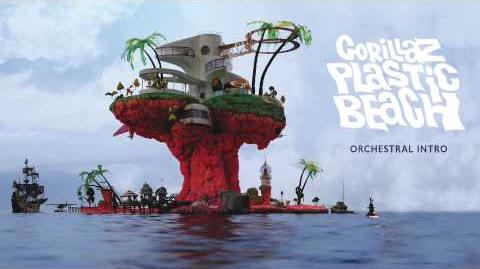 Ad blocker interference detected!
Wikia is a free-to-use site that makes money from advertising. We have a modified experience for viewers using ad blockers

Wikia is not accessible if you've made further modifications. Remove the custom ad blocker rule(s) and the page will load as expected.