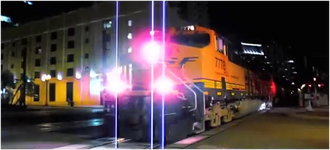 The music video of "Phoner to Arizona".
Synopsis
The video starts off with a train going past the camera man and then randomly racing all around the town while bits of the video show tributes of Gorillaz both virtual band and live band in scenes.
At the end of the video, there is brief advertising that "The Fall" album will be released on 25-12-2010.
Ad blocker interference detected!
Wikia is a free-to-use site that makes money from advertising. We have a modified experience for viewers using ad blockers

Wikia is not accessible if you've made further modifications. Remove the custom ad blocker rule(s) and the page will load as expected.