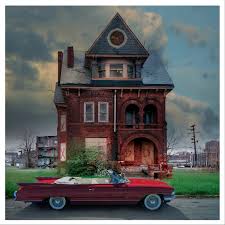 The Red Car is the current vehicle of Gorillaz, and is seemingly owned by Murdoc. It makes its debut appearance in the "Saturnz Barz" video. The car has a Michigan license plate, which reads "BASS TZAR RUN", an anagram of "Saturnz Barz". The car is based on a 1963 Chevrolet Impala. It also appears throughout the "We Got The Power" visual.
Ad blocker interference detected!
Wikia is a free-to-use site that makes money from advertising. We have a modified experience for viewers using ad blockers

Wikia is not accessible if you've made further modifications. Remove the custom ad blocker rule(s) and the page will load as expected.