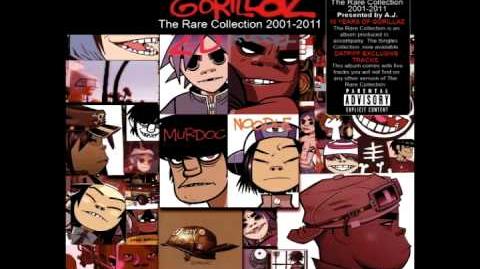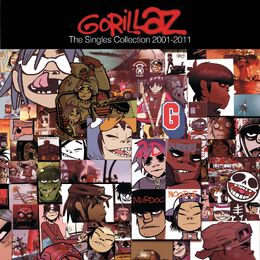 The Singles Collection: 2001-2011 is a compilation album featuring top tracks and singles. The album has four different editions: standard, deluxe, 12" vinyl and 7" single box set. The title featuring the years 2001-2011 isn't entirely correct, seeing as "Tomorrow Comes Today" was first released in 2000, and "Doncamatic", the newest featuring track, was released in 2010.
Release date and chart positions
November 28, 2011
CANADA: highest chart position: 161
UK: highest chart position: 61
SPAIN: highest chart position: 38
US: highest chart position: unknown
AUSTRALIA: highest chart position: unknown
Tracklistings
Japanese Bonus Tracks
16. Feel Good Inc (Noodle's demo) [2:49]
17. Stylo (Labrinth remix) (feat.Tinie Tempah) [4:15]
Deluxe edition bonus DVD
Features live performances at the Manchester Opera House, Camden Roundhouse, and the Brit Awards.
18. Bananaz (trailer) [1:30]
19. Demon Days Live (trailer) [0:35]
20. Phase One (trailer) [1:24]
Ad blocker interference detected!
Wikia is a free-to-use site that makes money from advertising. We have a modified experience for viewers using ad blockers

Wikia is not accessible if you've made further modifications. Remove the custom ad blocker rule(s) and the page will load as expected.