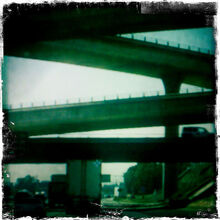 The Snake In Dallas is the 9th track of the Gorillaz' 2011 album The Fall.
Like many of the other songs on this album, this song is purely instrumental. Consisting of a pulsing synth, horns, and distorted voices.
The track is followed by "Amarillo".
This song was recorded on the 20th of October in Dallas, Texas.
Video